Breakfast should be fun!
Only Knusperli tastes like this
Bursting with flavor
and irresistibly good!
Mmmm so good!
Our new Organic porridge!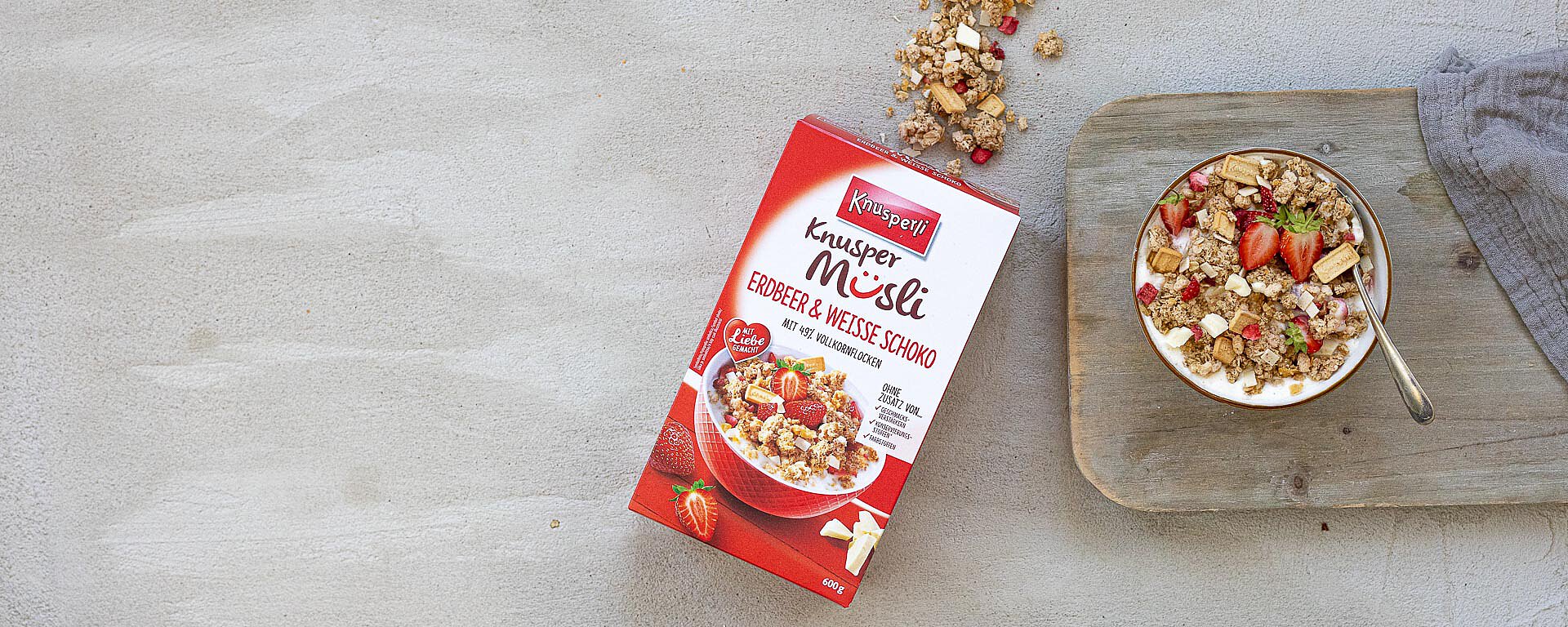 Crunchy Muesli Strawberry & White Chocolate
[Translate to English:]
Our most popular Knusperli Muesli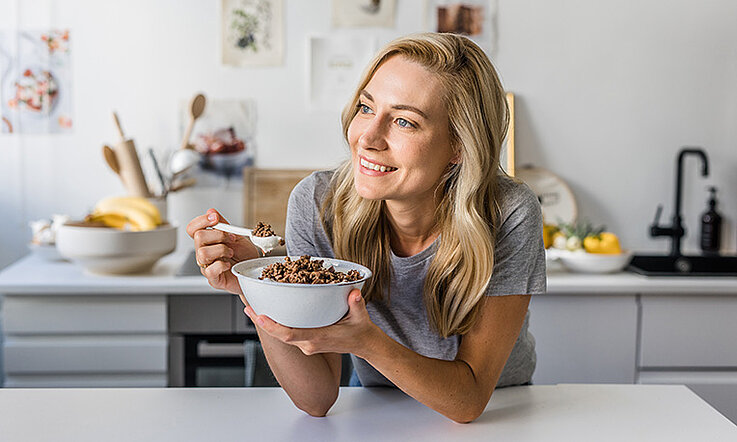 starts with the right breakfast! And that's how it naturally should be:
without dyes
without preservative substances
without flavor enhancers
Just like our Knusperli.
However, that's not all: all our ingredients are selected according to strict criteria and processed under constant quality controls.
Austrian origin
Our mueslis are created in Austria and made locally in Steyr.
Great variety of tastes
New and unique flavors coming up regularly
All genuine
Without unnecessary additives
100% of taste
Knusperli are also available without added sugar
Full crunchiness
Delicious to the last spoonful
Warm and comforting
Organic Porridge with oats from Austria