Organic Porridge Berries
for a very berry start into the day
Our Knusperli Organic Porridge Berries is the ideal warming breakfast - with 100% oats from Austria and guaranteed without added sugar*.
The unique composition of small tender oat flakes, oat bran and oat pulp in combination with high-quality linseed and fruit creates the best mouthfeel and delivers an incomparably good taste - and all of this in organic quality!
Raspberries, strawberries and currants infuse the Knusperli Organic Porridge with perfect balance of sweet and sour. And to top it all off, our Knusperli Organic Porridge is a delicious, vegan source of fibre!
The new Organic Porridge Berries is available in a 375g folding box.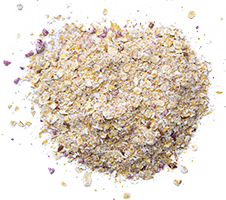 Ingredients
whole-grain rolled oats**, oat bran**, thin-rolled oats**, apple powder**, linseed**, freeze-dried raspberry pieces**, freeze-dried red currant pieces**, freeze-dried strawberry in powder**.
**from the controlled organic farming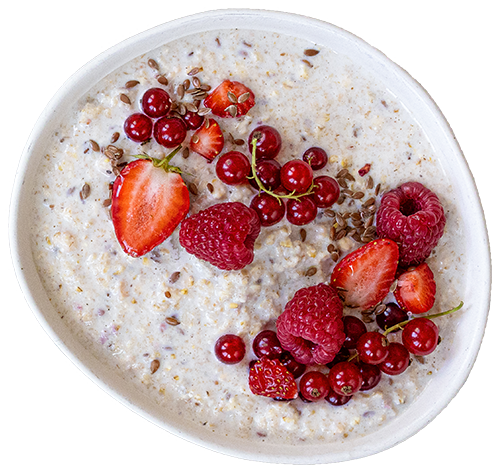 Nutritional Values
per 100 g
| | |
| --- | --- |
| energy (kJ) | 1494 |
| kcal | 355 |
| fat | 7,0 g |
| of which saturates | 1,1 g |
| carbohydrate | 53 g |
| of which sugars | 5,1 g |
| fibre | 12 g |
| protein | 14 g |
| salt | 0,02 g |
Ready to enjoy in 3 minutes!
Knusperli Organic Porridge is the ideal breakfast, especially if you need it to go quickly and taste really good!
Just pour about 100 ml of hot milk over 40 g of the mix (approx. 4 tbsp.) and stir well. Leave to swell for 3 minutes, stir again and enjoy warm. If you prefer, you can also add water to the organic porridge or vegan alternatives, like for example an oat drink. Depending on the desired consistency, you can adjust the mixing proportions.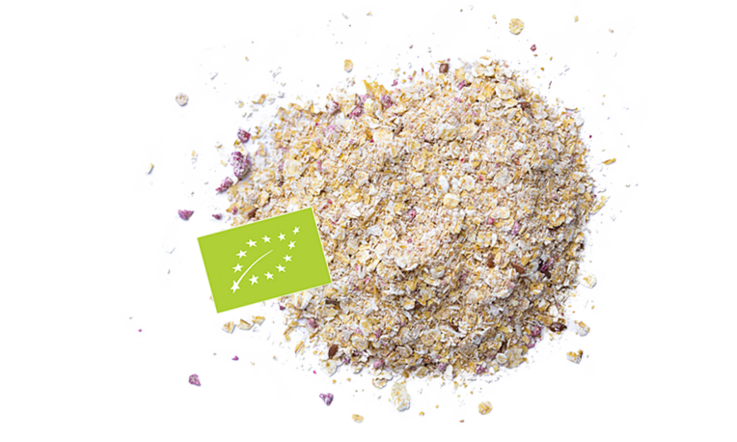 Certified organic quality
You get the finest organic ingredients into your bowl with our Knusperli Organic Porridge. Our Knusperli quality managers carefully select oats and other ingredients to ensure that they meet the strictest quality standards. And of course, the porridge ingredients also meet all the requirements of the EC Organic Regulations. There is no use of genetic engineering1, flavorings, coloring agents1 or preservatives1.
All ingredients come from controlled organic farming, and 100% of the oats used originate from Austria.
1) according to law